Our Next Performance:
Scheherazade
Saturday November 13th at 7:30 pm
Calvary Community Church in Williams Bay
Tickets: $20 General Admission, $50 Priority Reserved
Support the LGSO by becoming a sponsor or donor for the 2021-2022 season! Click here to learn about our sponsorship levels and donor benefits.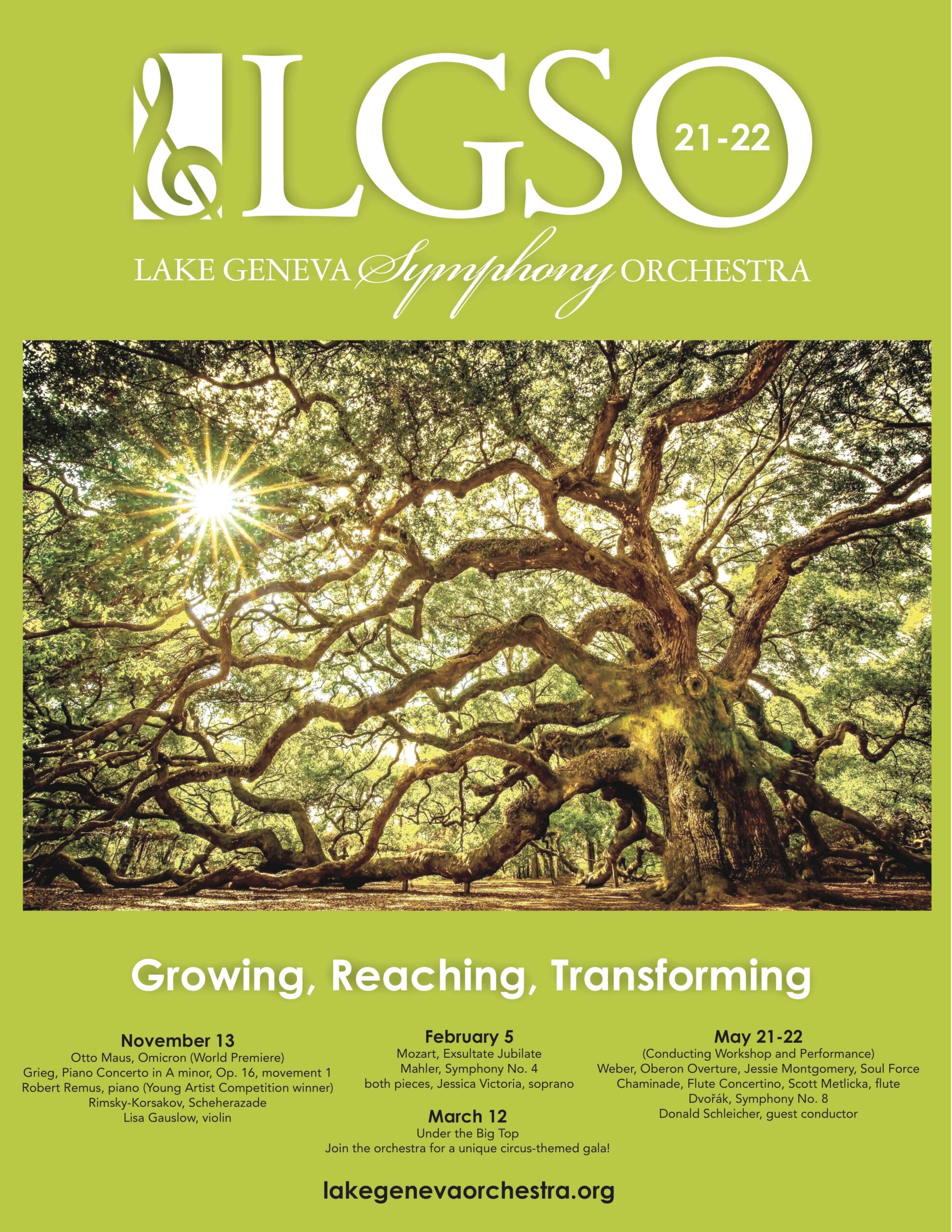 The Lake Geneva Symphony Orchestra is dedicated to involving people of diverse ages, talents, and backgrounds in performing and enjoying great music. The orchestra has performed regularly since 2001 in Walworth County, Wisconsin.