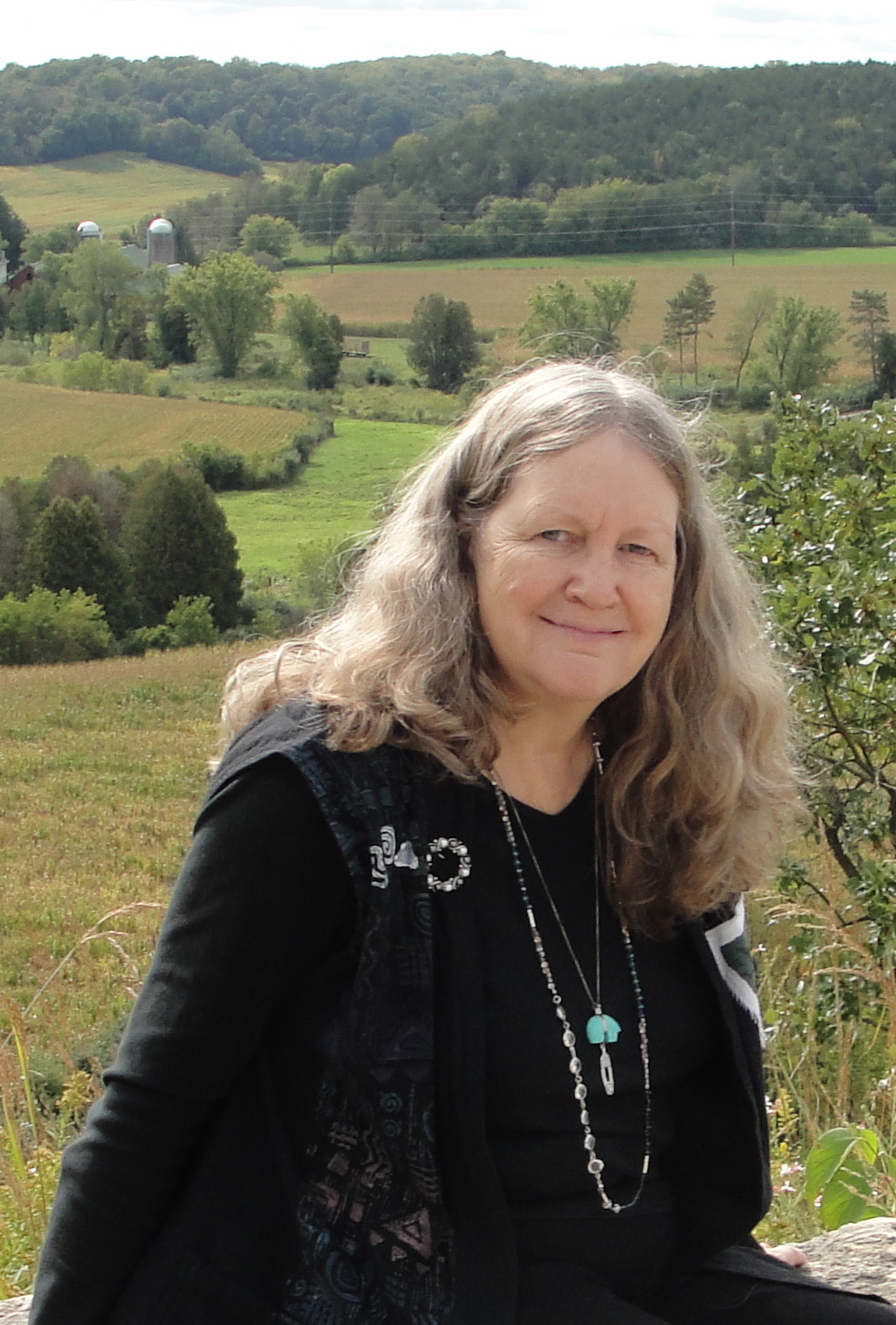 My name is Amy Beth. I have played violin in the LGSO since 2005, for 15 years. I live in Woodstock, IL with my husband and numerous pets. My work helps seniors enjoy life staying in their homes in my job at Home Instead Senior Care.
BACKGROUND: My grandparents, aunts and family all have played music. My father has sung in Barbershop choruses and quartets all his adult life. We grew up with barbershop/"Sing Along With Mitch", caroling around the piano at Christmas, and singing. My siblings all played at least one instrument.
I started with piano first and learned to read music from that. Then I switched to viola in Junior High and High School. I had good directors in both Jr. High and and High School. Eventually I started playing folk instruments starting with guitar in 1973. My big love is folk music. I continue to enjoy singing, playing music, and performing.
JOINING LGSO: I knew about LGSO long before I joined. I considered playing viola again. I chose to play violin instead since I use music written in the treble clef for other instruments. The viola's middle clef is like another language. Playing with the LGSO has given me an great opportunity to keep my connection to classical music.
LGSO violinists currently switch off parts. Sometimes we're assigned first violin, sometimes second violin. It has challenged me with harder first violin parts. Second violins usually play lower and their parts are more approachable.
I learned some cello and to read bass clef. I enjoy playing at School Day concerts. We go to elementary schools in the area and play assemblies. I am often able to play cello.
It's fun to learn a piece and perform it with the orchestra. Each season brings new music for me to play and learn about, like Saint-Saens Organ Symphony, Scottish Fiddle piece, Rhapsody in Blue, and the nine Beethoven symphonies.
FOLK GROUPS: In addition to playing with LGSO, I am part of "The Kishwaukee Ramblers", "The Merrie UkuLadies", and co-founder of the Woodstock (Illinois) Folk Festival. For many years I taught private instruction for folk instruments. I enjoy being part of the lively music and arts community in Woodstock and have usered at the Woodstock Opera House for many, many years.
MUSIC NOW IN COVID TIMES: Quarantine stopped all my music groups this spring. Kishwaukee Ramblers reconvened in June. I also play with an ensemble of LGSO musicians. The ukuleles and our orchestra rehearsals aren't happening yet, but I'm happy for some music going on.
HOBBIES/INTERESTS: My hobbies: playing with our Dogs and Cat, baking, drawing, folk music. We also take a yearly trip to the family cabin in Northern Wisconsin.