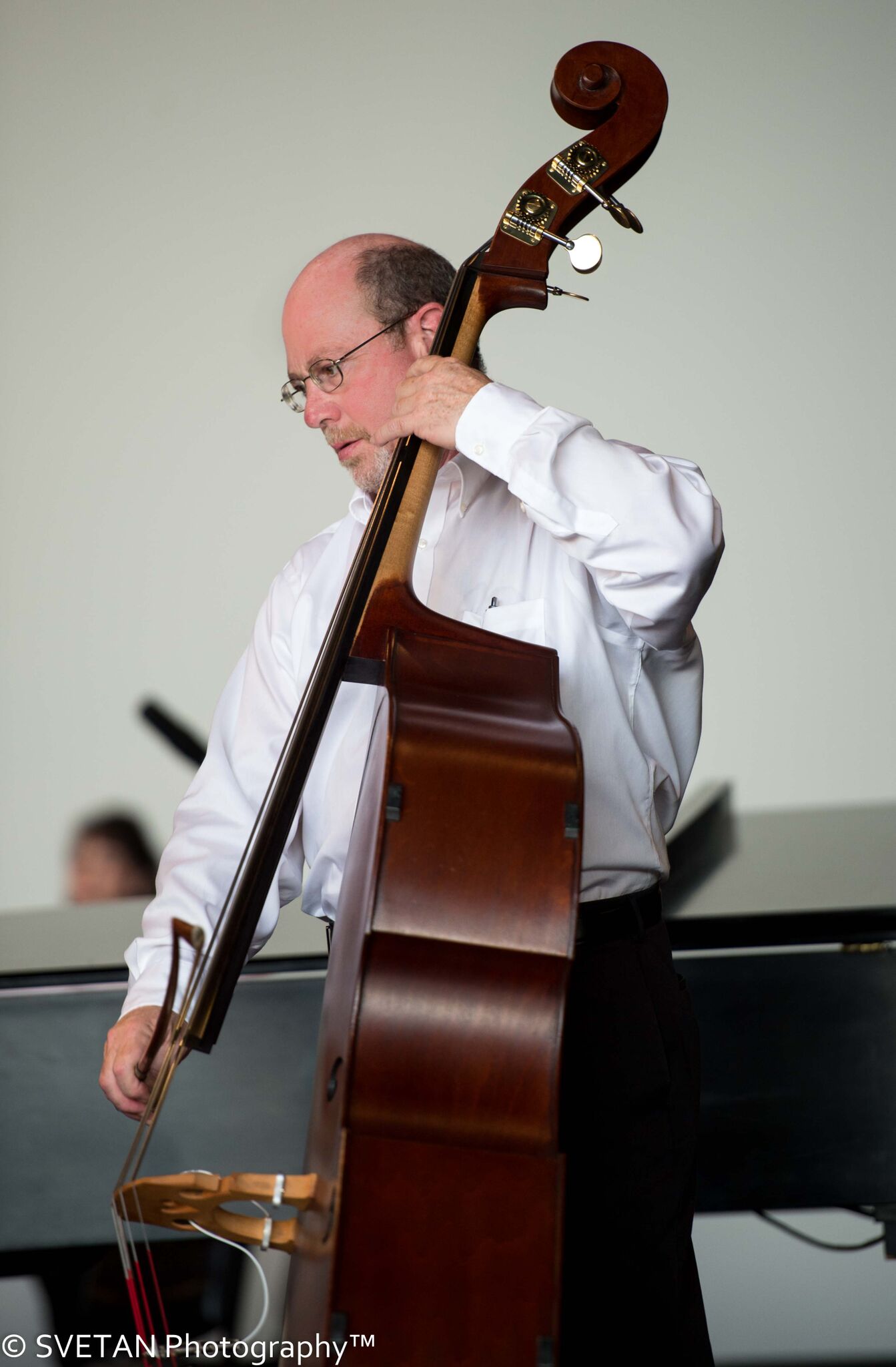 Hello! My name is Lou Dolmon and I have played with the award-winning LGSO for about 15 years. My wife and I are 28-yr residents of Woodstock, IL. Our two children are grown and out on their own. 
I was born and raised in Kankakee, IL, and started playing tuba when I was 10, picked up double bass at age 14. I was lucky to have attended the U. of Illinois (Urbana) and studied under Ed Krolick despite not being a music major. I've had the distinct honor of playing for more than 20 organized community orchestras during my 50+ year career. Among the notable groups with which I've played were the Elgin and Rockford symphonies, Beloit-Janesville symphony, University of Illinois and Champaign-Urbana (IL) symphonies, St. Paul (MN) Civic orchestra, and the (Houston) Texas Medical Center Orchestra. I have played in the pit orchestra for more than 30 shows at the Woodstock Opera House and play tuba in the Woodstock City Band in the summer. The best part of my musical experience has been exposure to a wide variety of repertoire, conductors, soloists, and musicians.
As a recently retired scientist, I found myself with a lot of time on my hands; I volunteer at the local high schools mentoring bass players. They are dynamic students and wonderful to work with. I WAS spending more time playing in small local groups. Covid infection had other plans in mind! I am looking forward to a return to school once we get vaccinated.
My future as a musician is in jeopardy as I am recovering from severe shoulder injuries caused by a bicycle accident I suffered in May of 2020 leaving me unable to play. Hoping a third surgery fixes my shoulder and hand, I look forward to playing again with my LGSO colleagues under David Anderson's extraordinary leadership.