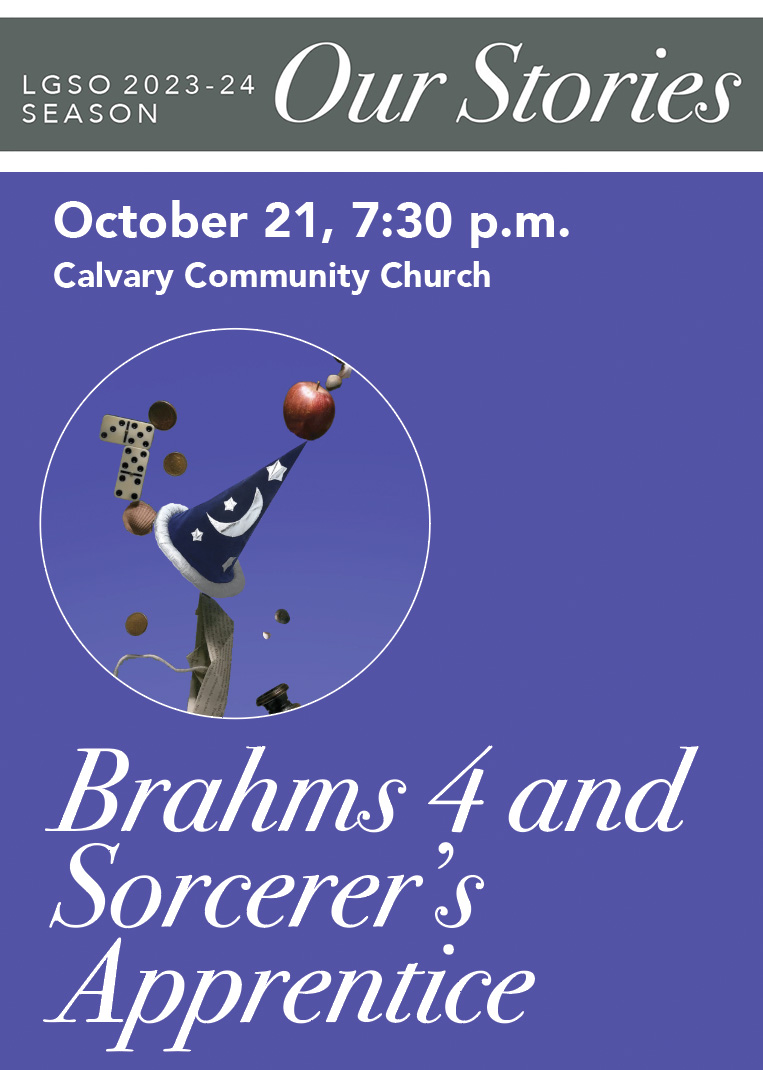 Saturday, October 21, 7:30 p.m.
Brahms Symphony No. 4. headlines this season's inaugural performance. Using his exquisite craftsmanship, Brahms touches our most profound emotions with a work compelling on a first listening and after a hundred times.
Even without the glorious animation of Fantasia, Paul Dukas' The Sorcerer's Apprentice tells with unmistakable musical imagery one of Geothe's most celebrated tales. Young Artist Competition winner, Mackinzee Carpenter performs a selection from Weber's Second Clarinet Concerto.
Tickets are $20 on line and cash at the door, $21 with credit card at the door or by check.