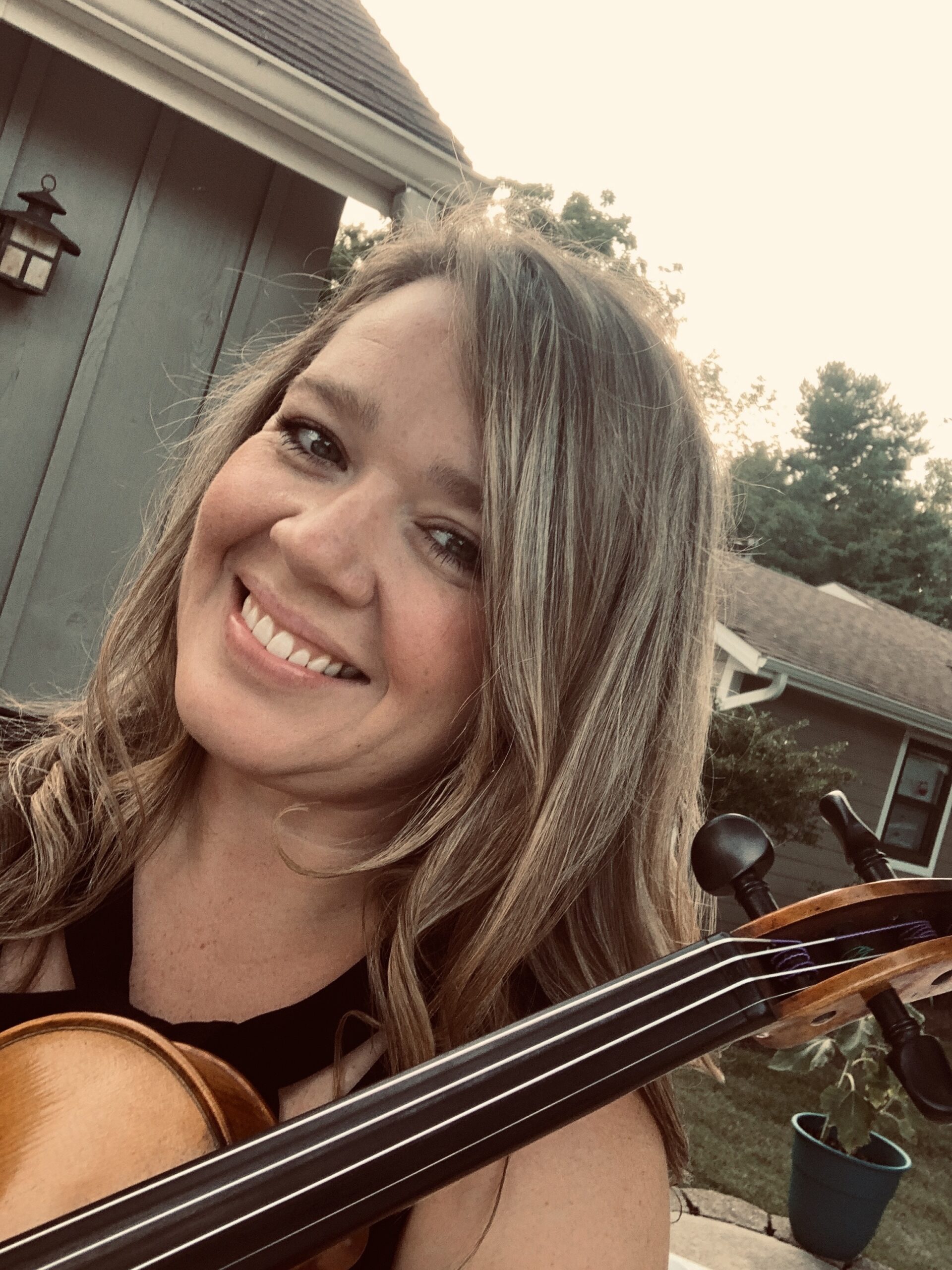 Hi! My name is Brandy Crawford and I play viola with the Lake Geneva Symphony Orchestra. I have two lovely children and I live in Libertyville, IL. In addition to music, I have a love for running and I like to bake cookies. I teach 1st through 5th grade orchestra in Antioch, IL. This is my 10th year playing for this amazing group. I actually began playing with this group because a parent of one of my students occasionally played trumpet with LGSO and she thought so highly of the group and recommended I check it out. In addition to playing with the orchestra, I am also on the board for LGSO and I play with 3 other orchestras throughout Lake County, IL.
Music has always been a very important part of my life for as long as I can remember. One of my favorite memories as a child was when I was 5 years old watching Richie Sambora, guitarist for the band Bon Jovi, play his double neck guitar on t.v.. I thought it was the coolest thing ever. For Christmas that year I received a toy guitar, amp, and microphone and I remember thinking I was a rockstar.
When I was in 4th grade, I started taking piano lessons and loved it. My teacher moved away after that year and I didn't continue with lessons. The following year, my older sister had a concert at school. She sang in the choir. At the concert, I saw the orchestra and immediately fell in love with the violin. I remember telling my parents that night "That's what I want to do!" When I entered 6th grade, I started playing violin at school.
Here I am 28 years later and I am still playing and I get to share my passion for music and education with all of my students! It fulfills my heart and I can't imagine life without music. There is something extraordinary about being in a group and making music together. A feeling that is intangible, but so fulfilling.
Some of my favorite musical memories with LGSO include: Beethoven Symphony #9, Mahler Symphony #1, Rite of Spring, Sibelius Symphony #2, Disney's Fantasia with film at Music By the Lake, Mendelssohn Octet, and currently working on Brahms Sextet #1.
I am so excited for the day when we will be able to get back together in our entirety and make music again!