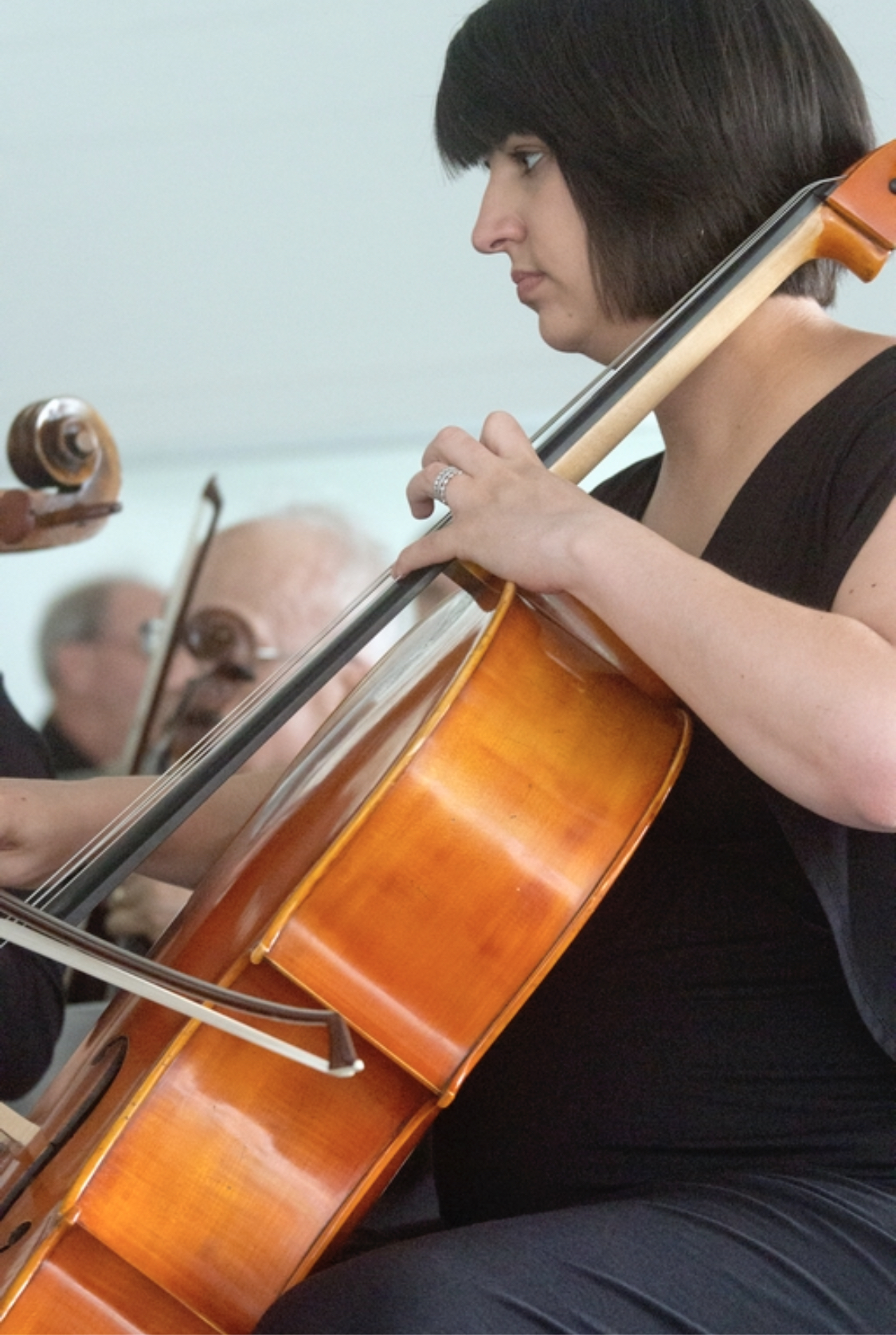 Hi! My name is Dana Gordon and I am a cellist with the Lake Geneva Symphony Orchestra. I have been a member for the past three years, but have just played in the summers. I am hoping to be more involved throughout the year in the near future. 
I live in Pell Lake, WI with my husband, 19-month-old daughter, and two dachshunds. In addition to music, I have a love for animals, languages (especially American Sign Language), and being a new mom. I have a bachelor's degree in Exceptional Education and ASL Studies, and a Masters degree in Higher Education Leadership. I work at UW-Whitewater as a Disability Services Coordinator and Sign Language Interpreter.
Music has always been a huge part of my life. My dad plays the Bass and performed in various settings growing up, and my older sister plays the violin and is now a middle school orchestra teacher. I started taking piano lessons in the second grade, but naturally when string instruments were offered starting in fourth grade I switched over to the cello. I instantly fell in love, and have tried to stay involved as much as I can through orchestras, wedding/event quartets, and private lessons. I even met my husband, a violinist, in the Tremper High School Golden Strings. 
My favorite musical memory with LGSO was the Disney Fantasia at Music By the Lake concert. Not only was it a new and fun challenge to play music along with a cherished childhood film, but it was extra special because I got to share the experience with my daughter. At the time of the concert I was 8 months pregnant, and could feel her moving while we played.
I am thrilled to be able to continue to play in an orchestra as great as the LGSO, and can't wait until we can rehearse and perform together again. 
Picture: Circa the Fantasia Concert, June 2019