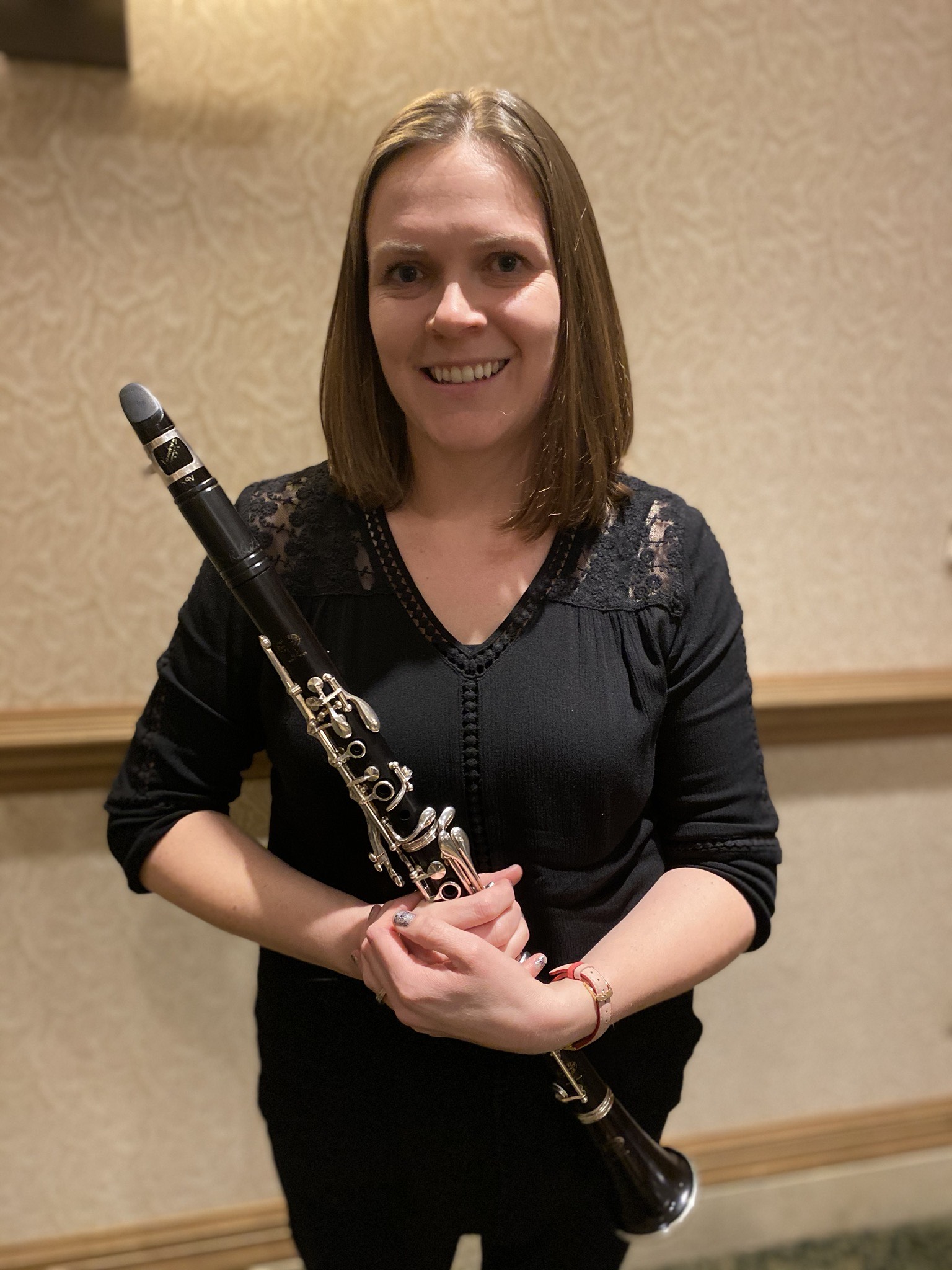 My name is Diana Reents and I have played clarinet with the Lake Geneva Symphony Orchestra since 2014.   
I'm an Instrumental Music Educator in the School District of Janesville.  Currently I teach 7th and 8th grade bands, and assist with 6th grade beginning band.  
Some of my favorite pieces I've performed with the LGSO include the Saint-Saens Organ Symphony, Jennifer Higdon's Blue Cathedral, Sibelius' 2nd Symphony, and of course Beethoven's 9th Symphony.  
My children are 2 and 4 years old, so they keep me busy!  Now that it's warm out we are enjoying going for bike rides and running through the sprinklers.  When not in the middle of a pandemic, we love to spend time with my husband's family who all live locally, and traveling to visit my family who are spread out across the country.  We also enjoy spending weekends at our cabin where my kids have planted their own pumpkin patch!