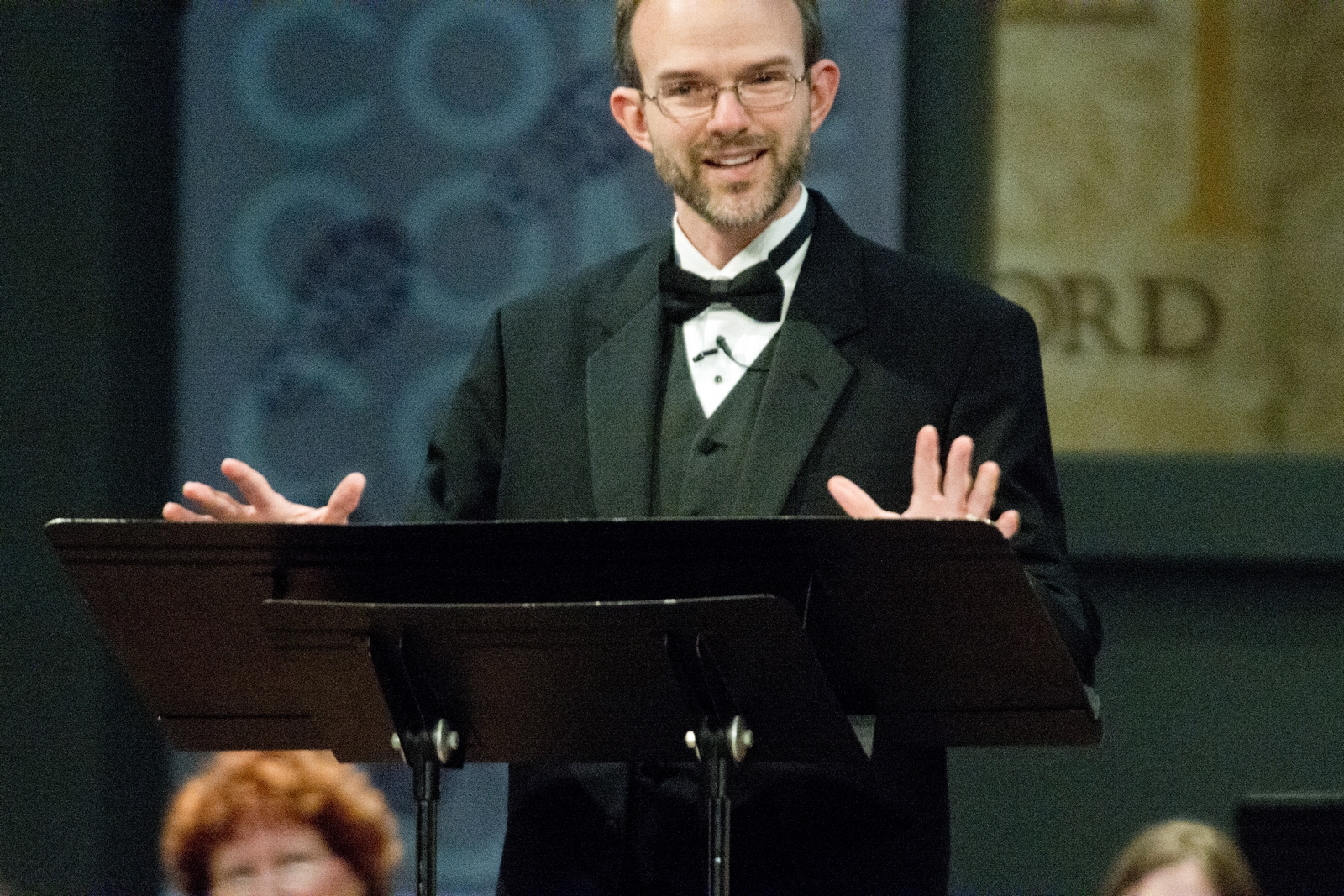 David Anderson explores Beethoven's First Symphony with the
audience and orchestra before a full performance of the work.
In nearly every concert, the orchestra will take between five and ten minutes to present a few strategies for listening to a larger work. Audience members frequently remark that they have a better understanding of a piece, and thus a more enjoyable experience after hearing the orchestra demonstrate various themes in advance.