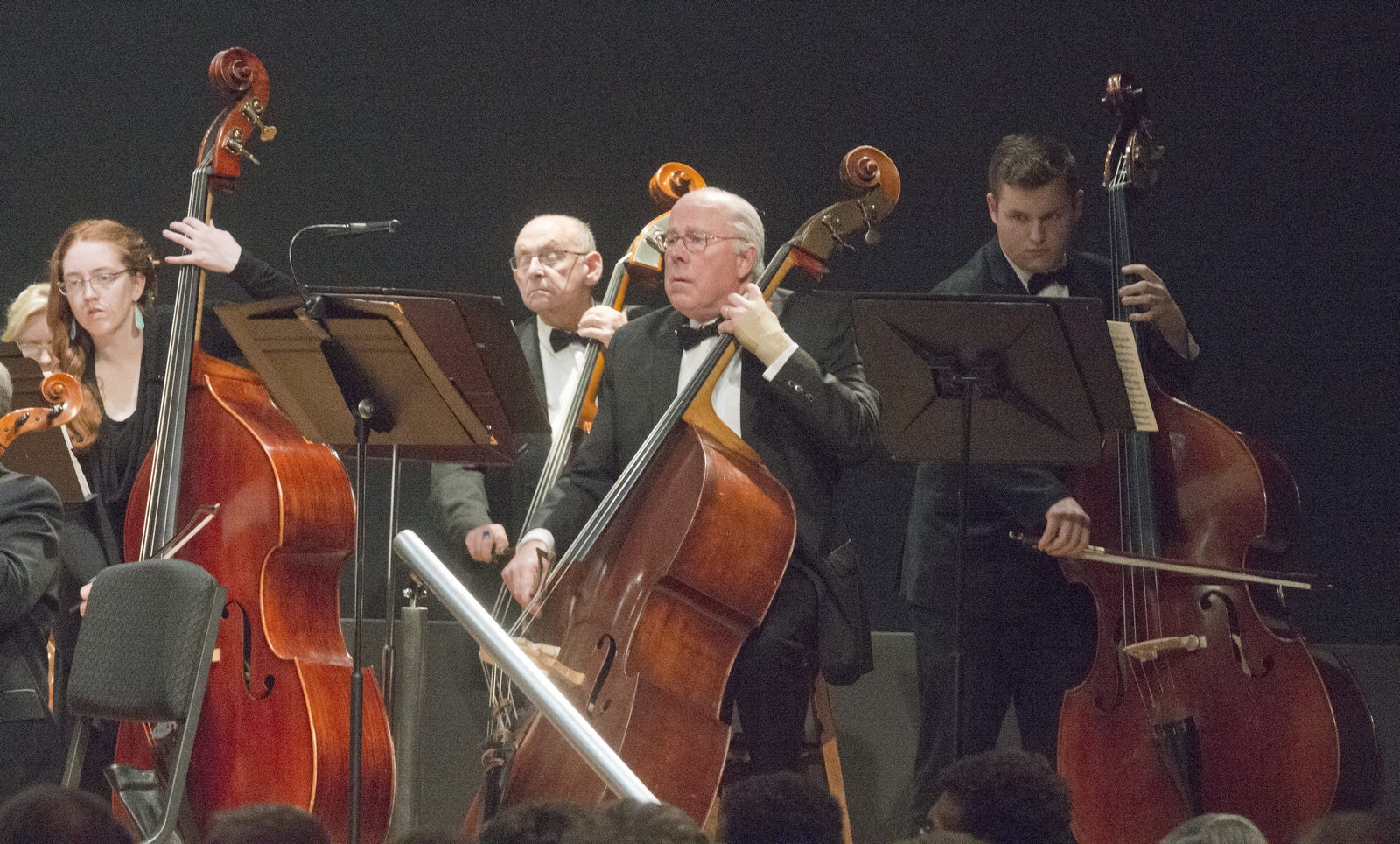 Morgan Buchanan (left), from UW Whitewater, plays in the LGSO bass section in a recent performance.
The Fellows Program gives orchestral playing opportunities to undergraduate and graduate string students in the Southern Wisconsin and Northern Illinois region. Students selected for the program receive a travel stipend to allow them to play in the LGSO.
Email lakegenevasymphony@gmail.com if you would like to apply for the LGSO Fellows Program.