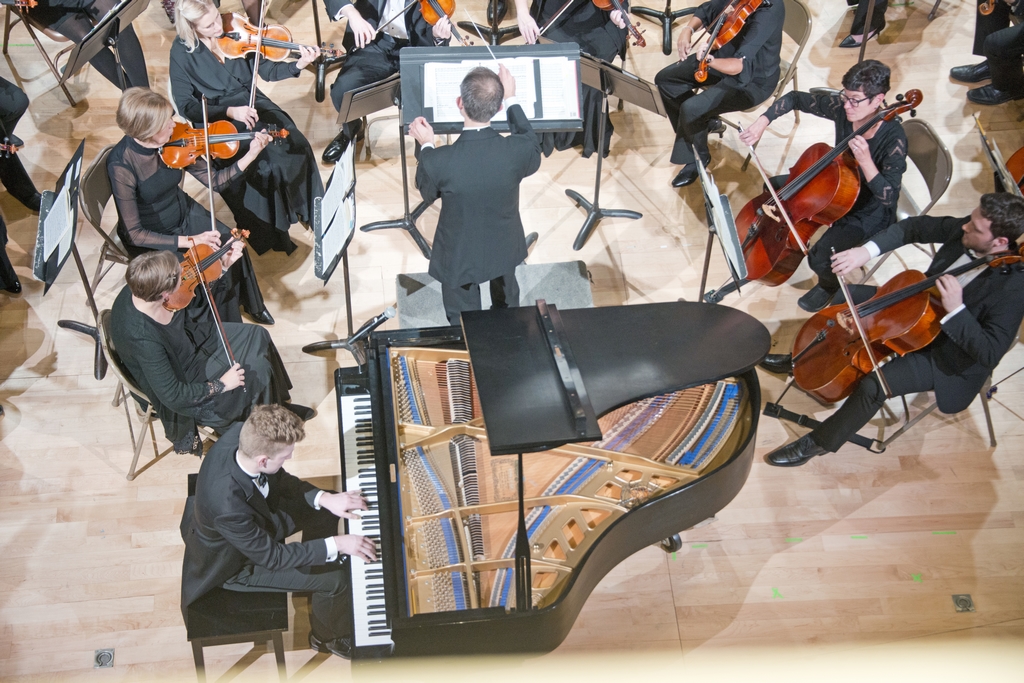 Pianist William Volmar, winner of the 2019 competition and a senior at Big Foot High School, performs Mozart Piano Concerto No. 21 in C Major with the LGSO.
Through a partnership with the Rotary Club of Lake Geneva, the orchestra hosts an annual concerto competition for outstanding vocalists and instrumentalists in high school. The winner is invited to perform with the LGSO the following season and receives a $750 prize supported by the Neal Heffernan Art Scholarship fund.
The competition is held each May, and the application is available in February.