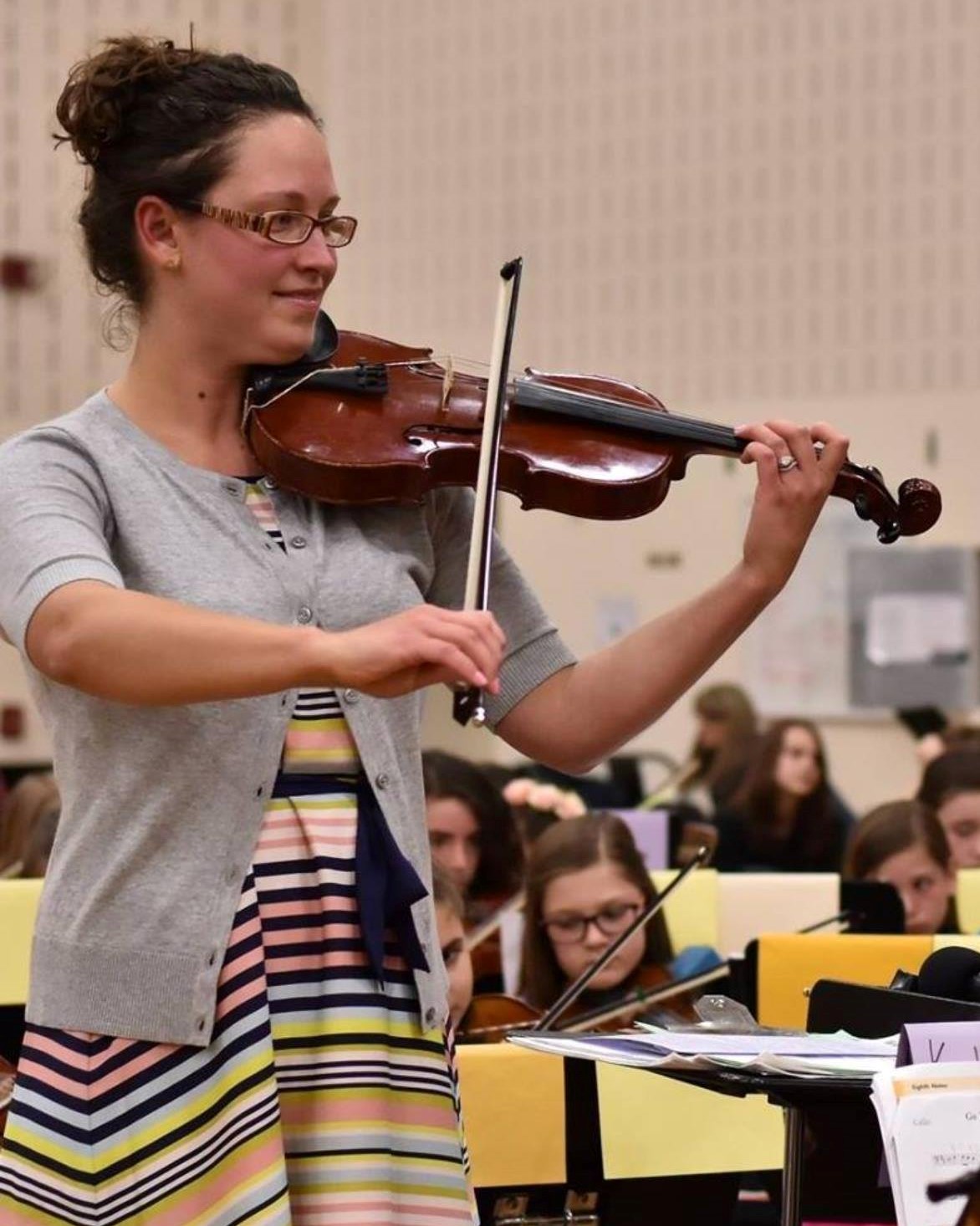 For the past eleven years I have been a member of the LGSO as well as the 4-8th Grade Orchestra director in the Lake Geneva Joint 1 Public Schools. I have played oboe and violin with the LGSO in person and most recently I played viola for the Jupiter virtual recording.
I attended UW-Eau Claire for my Undergraduate Degree and VanderCook College of Music for my Masters Degree. I was a conductor at the Blue Lake Fine Arts Camp for several years with the Camp Bernstein Orchestra working with 7-8th grade students from all over the country. 
Some of my favorite performance memories with the LGSO are performing the Shostakovich Symphony No. 5, Mahler Symphony No. 1 and playing the solo Oboe 1 part in Brandenburg Concerto No. 1. It has been great to collaborate with incredible professional and student soloists as well.

I started playing violin when I was six years old and oboe at age ten. I played in bands and orchestras throughout middle school, high school and college. I swore I would never major in music, entered college with an Undecided major (thinking about social work) and then landed upon music education. Best decision I ever made – I love my career!
When I am not making music (which is most all of the time considering my job!) I enjoy trying out new recipes. I also like to get outside and relax with family and friends.