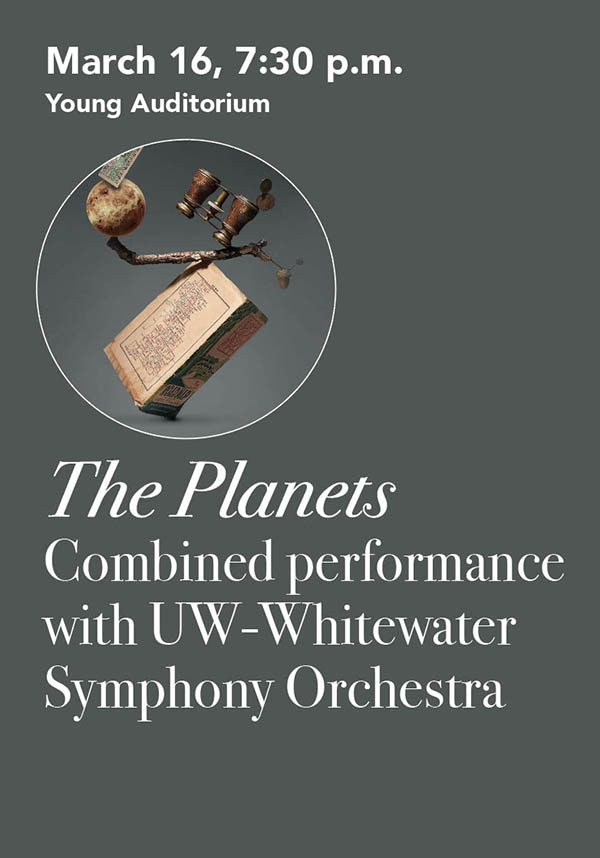 Saturday, March 16, 7:30 p.m.
Gustav Holst's The Planets is a monument of the early twentieth century, and our March concert includes two orchestras performing at the same time! The LGSO joins forces with the incredibly gifted musicians of the University of Whitewater Symphony Orchestra, and this special collaboration will take place at Young Auditorium in what will be a not-to-be missed event for the entire region. In addition, Fantasia on a Theme by Thomas Tallis by Vaughan Williams, will feature the string sections of both orchestras.
Tickets go on sale January 1!