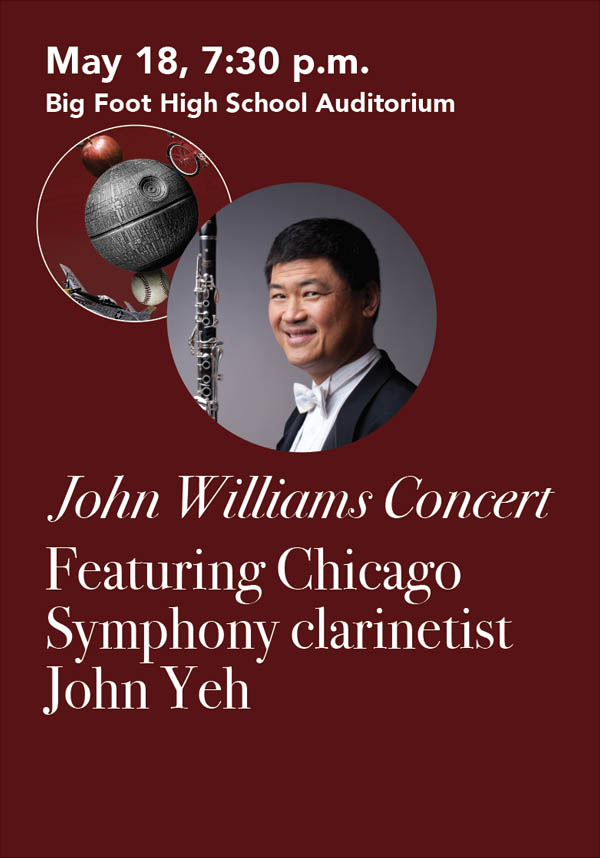 Saturday, May 18, 7:30 p.m.
"Without John Williams, bikes don't fly and neither do brooms in Quidditch matches nor do men in red capes. There is no Force, and dinosaurs do not walk the earth. We do not wonder, we do not weep, we do not believe."
With these words, Steven Spielberg pays tribute to his good friend and collaborator. In this special all-John Williams performance, we present one of the greatest composers of our time. Listeners will hear famous tunes from blockbusters like Star Wars, Harry Potter, and Jurassic Park, as well as music meant for the concert stage that may not be as familiar. A collaboration with John Yeh of the Chicago Symphony Orchestra features his Clarinet Concerto, a strikingly beautiful work that is rarely heard. Come to hear the popular themes, and leave with a newfound appreciation of a truly remarkable composer.
Tickets go on sale January 1!